Find Out If Your Website Is Slow
You know it's important to have a great website, and it's important to have a website that loads quickly, and I've chanted on and ranted on about this for ages.
The Best Website Speed Test Tools
If you jump onto GTMetrix.com or PageSpeed, it comes up and shows you where you're graded and this gives you an idea of how good the developer is at making a page of your website quick and load-friendly in the way that Google wants them to.
If you're able to jump onto this website, check out your result. If you're getting Fs and Es and things like that, and they're showing you that you're loading very, very slowly, you've got to do something about it. You want to make sure that your site, when people are coming there, you're proud of it. You can show them that you're proud of it, and Google looks and goes, 'Wow, this guy's proud of his website. Everyone, give him a clap.'
Why You Need to Speed Up Your Website
That is going to bring more customers because Google likes it when you to have a fast website. They want to be promoting the website that gives the best user experience to the top of their ranking. So, if your website is not giving the best user experience, get it done or get it fixed. It doesn't cost all that much money and for the loss of traffic, you're better off just jumping onto it and getting it sorted.
Read: How to Make Your Website Load Faster
Here's an Example
Go to GTMetrix.com or PageSpeed made by Google, and you better check out a whole bunch of great ways to make your website quick. I've actually got a great example here.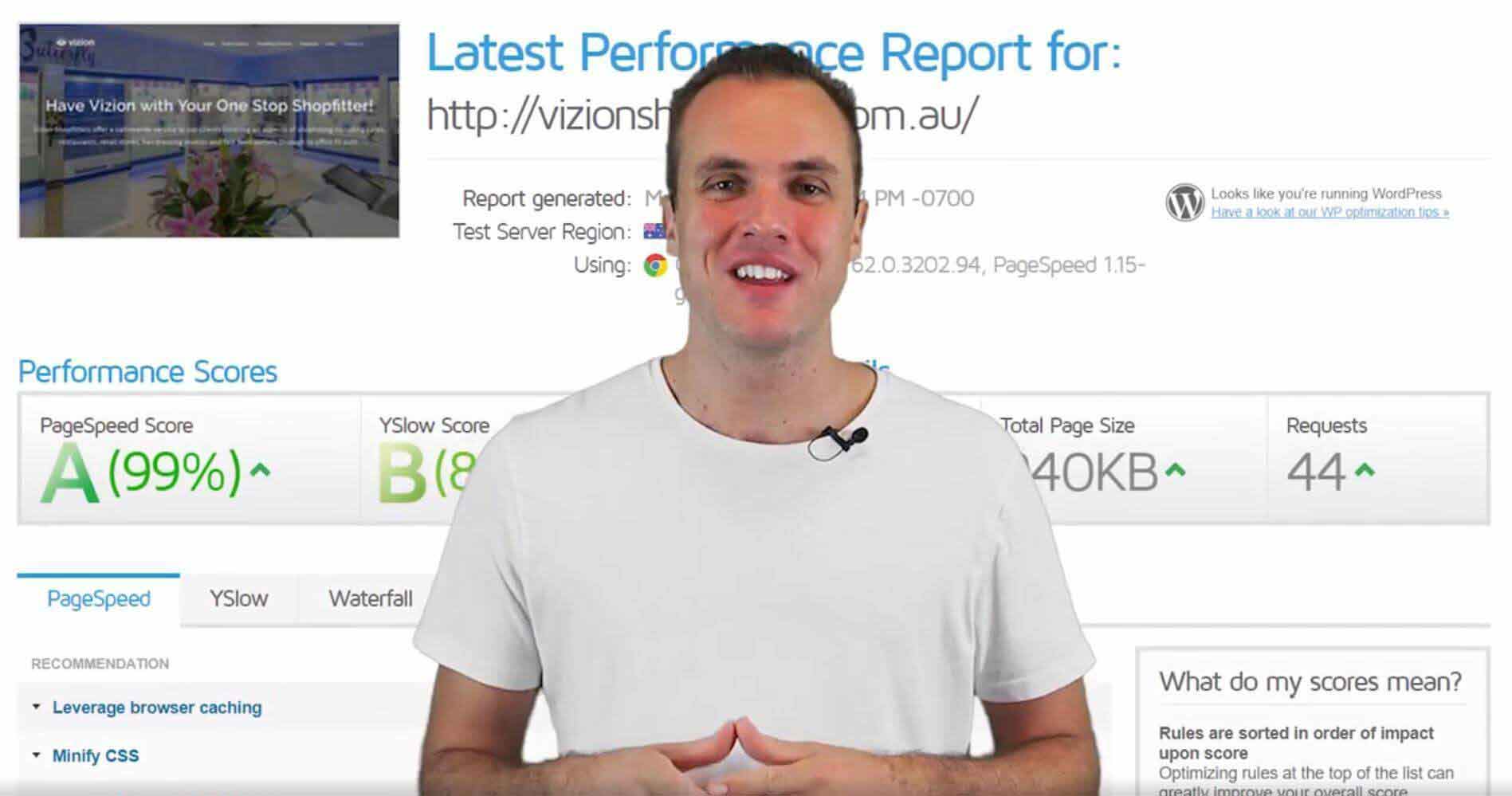 This is a website that we sped up so you can see here the rankings that we're getting. Absolutely abysmal! With a bit of nice tweaking and a bit of nurturing, we put the love back into the website.
The Final Word
Chuck your website in here to know where you're ranking, and one of the things that you can do to resolve without thinking like all these people that do web development or hocus-pocus. You can at least see how you can go about asking the right questions, making sure your page is gzipped and you've got your scripts loading in the right spots.