Technology is supposed to make things easier, but sometimes it will end up complicating things even more. Business owners can end up running around in circles just trying to cope with their non-core activities. These non-core yet time-consuming activities are mostly related to technical support and customer care.
When you are trying to run a business, these time-consuming activities may frustrate you beyond comprehension, but they are still extremely critical to retaining your customers and building a good reputation. In order to fulfil all demands made to the business, support as a service was introduced.
What is support as a service?
Support as a service is a relatively new term. It refers to either a single or a pack of services that provide comprehensive support solutions. These services can be in the form of technical support and customer support.
The whole point of support as a service is to help companies gain a strategic and competitive advantage in both business and with their customers. That's why most companies that offer these support services make unique solutions for their clients in order to meet their individual demands.
Do you want to get ahead of the competition? Find out how IT can help you grow your business.
Why should use support as a service?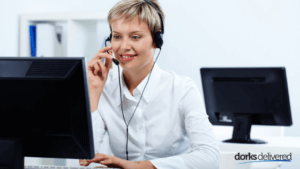 Support as a service might seem like an easy answer to all your prayers, and guess what, it can be!
The icing on the cake is that in addition to making everyday work easy for you, it also helps build more efficient workflows with their rich experience and vast knowledge management capabilities.
Using a wide range of AI capabilities, support as a service offers clients the choice to run their own support and self-help portals for themselves and for their customers.
Another good thing is that support is not restricted to just big companies. They provide support irrespective of the size of your product, software, and cloud services.
When should a business use support as a service?
There are multiple scenarios in which support as a service will come in handy. If you are facing any of the situations mentioned below maybe it's time to rethink your options:
1. Trying to Free Up Resources
There are a lot of times when employees are actively engaged in secondary activities which deviate their attention from the actual work they were hired to do. The same stands true for the other resources.
When you want to free up your resources so that they can be put to more productive work, support as a service comes to your aid. It will become the job of the support service provider to apply his own manpower and resources to get the secondary jobs done to the satisfaction of the client and well in time.
Often, during expansion as well as mergers and acquisitions, the need for additional hands is a pressing requirement. At such times support services are a boon.
2. In Need of More Funds
Performing all your primary, secondary and tertiary activities is a good choice. However, being pragmatic will save you many precious dollars and time.
As a business owner, you would have already realised that work is never-ending and you cannot do it all on your own. That is why you hire others.
Think of support services as a company that you hire to do a certain job for your organisation. You can avail the benefits of good support service at a fraction of what you actually spend trying to do them all. The excess of funds generated in this manner can then be put to more profitable use.
3. Want Specialised Support
Your organisation may be good at doing most things necessary to run a business, but for some areas, you might feel the need for considerable improvement. Instead of spending more to bring that department up to scratch, it will be cheaper to get specialised support services to help you make that department on par with others.
For example, support may be rendered in the form of consulting to identify problems and improve them. The support service can take over some part of the workload which is hampering the entire department's performance. This could be something as simple as taking customer feedback or something as important as providing customer care services or maybe even testing an application.
4. Need Professional Help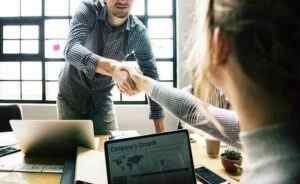 There are many services that are best executed by professionals. If you are a small-scale business, hiring qualified professionals might not always be an easy choice.
Even if you are a business operating on a large scale you might be facing the challenge to fill in positions with true and experienced professionals. More often than not, most organisations feel helpless when it comes to handling IT. It is a demanding job where each new set of problems presents a roadblock to the smooth functioning of the business.
An IT support service company can be of immense help to you. In the same way, there are many more professional support services that can come to your assistance.
5. Want to Find a Better Way of Doing Things
Companies that offer support as a service are a repertoire of information. Some of this information can be extremely useful in making your processes better and more cost-efficient.
By using smart systems, professionals with years of experience are able to offer insightful advice. Working with them, taking on their advice and implementing the agreed-upon solution enable you to do things better and quicker.
Make us your virtual fighters so you can have the peace of mind that things are running smoothly while you have enough time to run your business.
Make us your virtual fighters so you can have the peace of mind that things are running smoothly while you have enough time to run your business.
An Extra Pair of Hands
Instead of thinking about support as a service as an additional expense or a way to distribute your secondary work to somebody else, think of it as a helping hand that gives you the power to perform better. Staying on top of things when you have professional help is relatively easy. Assuming that you want to give your competitors stiff competition, support services will help you in becoming strategically better and competitively stronger.
Today, the support service industry is large and in demand due to its leading thought leadership with extensive experience, support technology, process design and management capabilities. Their work execution is efficient, timely and professional. Armed with information, they can build a customised and optimum support solution for your organisation. This is a win-win situation all around.