At the core of every business is Information Technology. The two have become interwoven and nobody can think about one without mentioning the other. Not so long ago, IT was considered the height of prosperity and was a benchmark for business success. Today, the scenario has changed. Even small and mid-sized business ventures are embracing IT managed services companies. So why small businesses are embracing managed IT services?
"The first industrial revolution used water and steam power to mechanize production. The second used electric power to create a mass production. The third used electronics and information technology to automate production."

– Klaus Schwa
Not every business is equipped to handle IT-related work. Some are restricted by budget and the others by knowledge. There are yet others, though very few in numbers, who are like Emus with their head in the sand! They think, ignoring IT will make it go away. Needless to say, overlooking this important aspect is just plain business suicide.
Find out how our managed IT services can help your business. Book a free consultation! 
Managed Services Provider
There was a time, some years back, when professionals called "computer consultants" were on the rise. Suddenly, they vanished and in their place came the IT professional called "managed service providers".
An information technology services provider who manages and bears the responsibility of providing a predetermined set of services to the clients is known as a Managed Services Provider (or MSP for short).
Managed Services – What Does It Cover?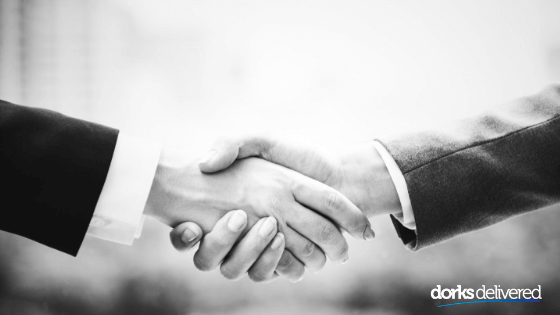 There isn't just one single service which is provided by the MSP. They offer a wide range of solutions. If the business demands, unique tailor-made options are also made available. Some of the services commonly provided include:
Efficient IT support.
Preventive maintenance for the entire technological setup including computers, routers and networks.
Constant monitoring of networks and computers to be alert for any abnormal behaviours.
Routine technology maintenance.
Updating computer systems as and when needed.
Application of patches and fixes for uninterrupted work.
For the most part, a managed services provider works remotely. This way there is no need for them to come to your office every day.
Save up to 50% on support, hardware and software. Find out if our managed IT service is for you. 
Small Businesses Embracing IT Managed Services
If you look closely there are many reasons to outsource IT. The most important of those are:
1. Fixed Costs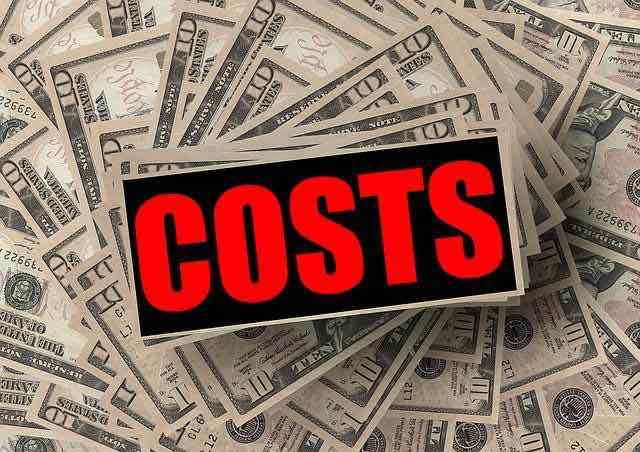 For every small business owner finances are always tight. Hiring your own IT workforce and training them may sound like a good idea, but it will drastically eat into your already stretched financial situation and reduce productivity. Embracing IT managed services companies will give you a chance to take a breather and channel your energy in other areas of business. Bottom line is that when you hire a managed services provider you have to bear a fixed cost in the form of their fee. This fee may need to be paid monthly, quarterly, semi-annually or annually.
2. Reliable Services
Small businesses are often shorthanded. They do not have enough manpower to handle all the IT-related work. Usually, it is just one or two people managing this IT rigmarole. Herein lies the root of the problem. What happens when these two people face an IT crisis or fall sick? Your entire business either suffers huge downtime with its associated financial repercussions or it goes belly up without even getting a fair chance to succeed. Managed services providers are thorough professionals. They respond to all queries and issues promptly. The maintenance and support services provided by them are top-notch. You can rest assured work in peace without worrying about what will happen during an outage.
3. Up to Date Security Measures
Of late, there have been numerous cases of a data breach or cyber attacks in Australia. The cost of recovering from even a single security breach is staggering. For a small business, this amounts to thousands of dollars which could have been utilised elsewhere more profitably. Additionally, it also results in loss of business reputation. Outsourcing IT gives even the small businesses the best technological advantage. You will have up to date security measures include strict data compliance policies, sound firewalls, updated software and the best anti-virus protection.
4. Remote Operations
The best part of hiring MSP's is that they operate from a remote location. You're not wasting your money in acquiring extra space for them and making it fit for working. It also saves you from bearing the ancillary costs of electricity, maintenance and furniture. MSP's take virtual control of your systems and work from their own site without interrupting your daily work pace and schedule. They will usually start working when you are calling it a day. All schedule maintenances, software upgrades, patch fixes are also conducted accordingly.
5. Reduction in Downtime
A major portion of IT services includes maintenance. Regular maintenance reduces downtime and associated work interruptions. MSP's provide proactive solutions so that there are fewer glitches. They operate 24×7 so there is always somebody to address your issues and provide timely action. All these measures increase not only customer satisfaction but also reduces your businesses overhead expenses. Until and unless your prime area of business is technology, you will not invest your time in IT maintenance. A common thought is, why fix something that ain't broke? Waiting for a problem to happen will be a costly tactical mistake.
6. Innovation at Its Best
The forte of tech companies is IT. They think it worth to invest in innovations that could lead to a competitive advantage. For a small scale business enterprise, thinking about innovation in IT is an added expense. An expense which they can very well do without. When you want your business to be the best you need to invest in the best. MSP's are a quick and sure shot answer to getting innovative service solutions even with limited investment.
Boost efficiency while reducing your recurring expenses. Talk to us to learn more!
Do You Need IT Managed Services?
To answer this question, think in terms of whether you can guarantee successful, secure and stable IT services to support your own business. If the answer is "No" or a weak "Yes" you need to think about embracing managed IT solutions.
The Final Word
MSP's work remotely and save you from setting up an additional workspace. They help you build a framework around all your IT related operations. Monitoring of all your activities also happens offsite. There are no interruptions and work flows smoothly. As a business owner, there is no need for you to worry about facing technical problems and glitches. All this is now someone else's headache. Smooth workflow is ensured by a team of dedicated IT professionals who work diligently all round the clock to give you the best IT services for a fixed fee. Keeping these benefits in mind hiring a managed services provider is advisable for all small businesses.