How to Use Chatbots to Grow Your Business 
I'm all about automation. The one thing that everyone needs to do in their business is to automate. Mike from Chatbot Agency shares with us his fantastic product, a fantastic system, that allows you to create something that you would never have been able to do 20 or 30 years ago. He's able to create the human conversation in a digital world.
Do you need automation ideas for your business? Book your free initial consultation below!
What Is Chatbot Agency?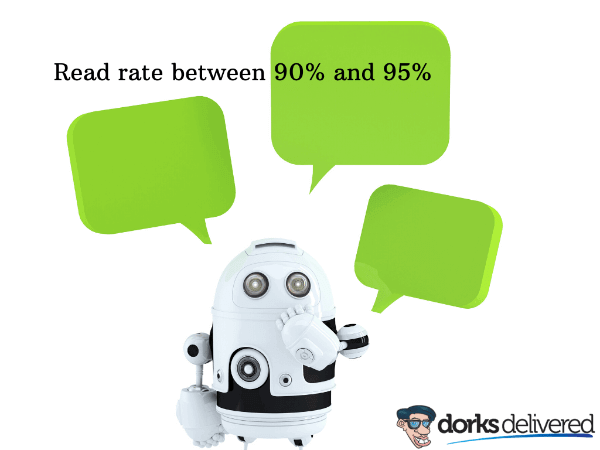 Mike from Chatbot Agency was one of the Facebook Ads dudes. He used to drive a lot of traffic from Facebook into landing pages, and based on the analytics and the backend material, at least 50% who were clicking on the ads weren't actually making it to the landing page because they load too slow. When users get there, they're going to have to put their details in. So capturing leads meant that out of the 50% that was left there, businesses might end up with 15 or 20% who might actually put their email address in.
Back in the late 90s while mucking around with automation WeChat, they built a platform whereby we were going to put chat in there. They left that on the back burner, and then as soon as Mark Zuckerberg opened up the API for Facebook Messenger, they thought, 'Wow, I wonder if this could respond the same way SMS marketing works,' because they were all mobile marketers. So they mucked around for about a week and they actually got Messenger to respond back to us and they thought, 'Hey shit, we're on a winner. How cool is that?'
Facebook Ads played a big part. They're able to take users from Ads into Messenger and actually start having a conversation with people and find out exactly what they really want from that business.
The end goal is to turn someone without a face who doesn't know the business into giving someone a face around your business and their business and making sure they start doing business with the business. 
You May Also Like: Tips to Stop Customers From Cancelling
Every Transaction Starts With a Conversation 
In the real world, you don't want to remove that personal touch. And that's what makes Mike's application special. He's able to get the details, get the nitty gritties, the bits and pieces they need to get in a very, very human way.
However, Mike wants to remind us that it's still a machine talking. They didn't make it too human. But at the end of the day, they can start bringing in tomorrow's prospects overnight. When you start work first thing in the morning, you've got a nice bag of prospects sitting in there. You just have to convert and then you can go knock off and go home at 10 o'clock.
Do you need help with automation and marketing for your business? Book your free initial consultation below!
A Money-Making Engine
With a good chatbot, you've got a money-making engine that's driving income, a 24-hour salesperson. It gives you the ability to make sure that when you've created a process, people are able to follow that process and you've got people falling through and into your funnel, filling up your funnel.
Mike's application removes any of the friction such as in slow landing pages. You're going to be having conversions go through the roof, like a 20% conversion on a landing page. A bad landing page gives you only 2% to 6% conversion. Mike looked at the conversions based on the ad clicks, and it showed that they're effectively converting between 20% and 50% of those in the funnel.
You May Also Like: How Businesses Can Make Marketing Work?
Facebook Messenger Is a New Beast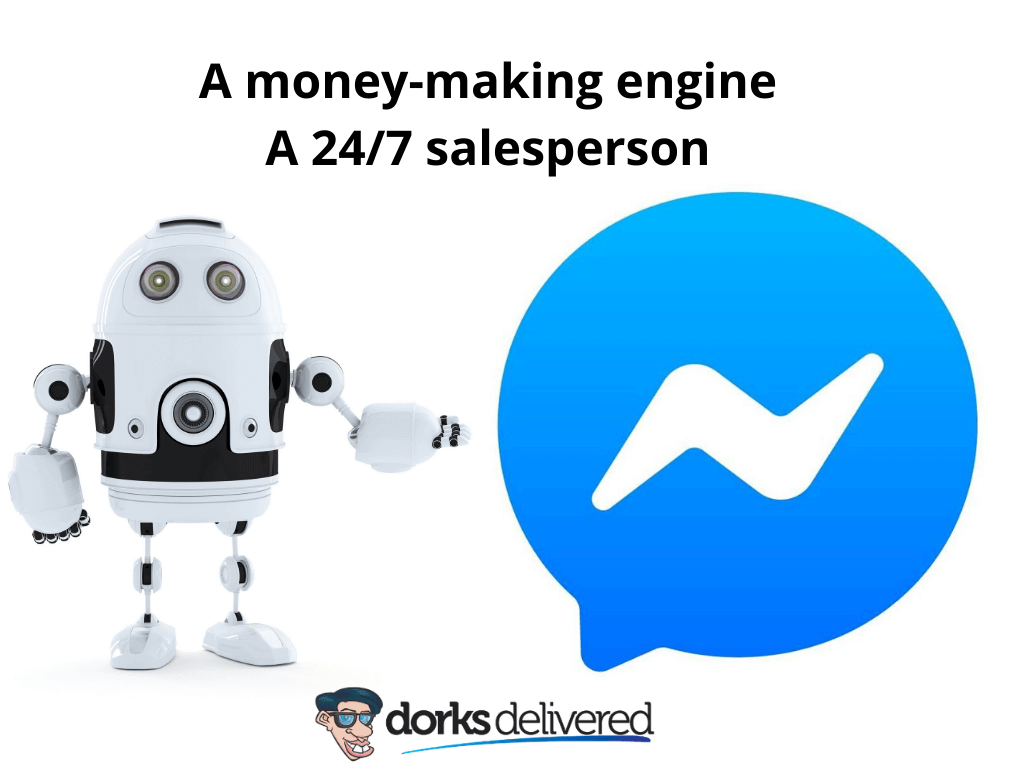 Mike was there during the SMS boom doing some mobile marketing stuff. To him, Facebook Messenger is a new beast in marketing, especially when we're talking mixing with ads, putting the bot inside your website, etc. There's a higher rate with Messenger than with SMS marketing. Especially when you're pushing messages back out, the read rate is somewhere between 90% and 95%.
Get them into your list, and then use Facebook-sponsored messaging from Messenger to pull them back in. If you can pull the data in, you can use any CRM you like to push back out to Messenger users through Messenger. It's like building the best email newsletter along with the best website pushing it out through SMS. That's what Messenger is all about. It's on an engaging platform that everyone's on. The more you push through it as an engagement, Facebook's AI algorithm was learning, so Facebook now knows where to point the rest of the people who are thinking and talking about the same thing.
Once, Mike was conducting training for marketing people—how to build the chatbot, how to actually set up Facebook Ads and do their targeting. He assisted a young lady with putting together a real estate listing ad for her client. She must've been charging the guy three grand, but she only paid me $900. He trained her how to do it all herself and by the time she left his office, within an hour of running it, she had a phone call from her client asking, 'What is going on? My inbox is killing me. What am I meant to do now?' That was within an hour.
Want to learn more about marketing and automation? Have a chat with a Dork!
Give It a Try!
There's the adoption cycle and then the replication cycle. There are people who finally jump on at the last stage, but Messenger chatbot isn't like a wait until you hear your friend doing it. Do it now, because you want to be at the start of the adoption cycle. Here's a special link for you to try Chatbot Agency. 
Right now, less than 1% of all business pages have an automated chat bot and there are about 600 million business pages on Facebook. They're telephone book numbers, but this means there's a big opportunity for small businesses to actually stake their client the same way if you were able to state your claim in 1995 on the Internet.
If you're able to get on board now and have this done for your business, you're going to be seeing huge advantages. You're going to be seeing massive lead generation. Your lead funnel is going to be full. As Mike puts it, this is the simplest lead funnel ever invented for mankind.
It's $2020 if you want someone to professionally build it for you. If you want to do it yourself, you can get on there for about $20 and try and build it yourself. Knock yourself out. Anyone can do it. There are video tutorials. It all depends on your end goal.
I guess that comes down to one of the other episodes about frugality. Sometimes it's good, sometimes it's not. It depends on what you charge yourself out at and making sure that you work out that's an acceptable rate. What I can say is if you check out Chatbot Agency, you're going to be able to see an amazing result with the professionalism as well as the speed to delivery.
You May Also Like: Effective Marketing to Millennials in the Digital Age
The Final Word
There's no reason why you don't want to grow your business. Check out Chatbot Agency! You've got to jump on this. It's 2020. This is new technology. You've got to be jumping onto it. If you're a small business right now and you're not on Facebook, I suggest you do it because it's going to be hanging around for a while now. There are so many people on the platform. This has gone way past Myspace and it's probably the best platform where you can target the right audience based on their interest, and it's actually pretty good fun.
Contact the 2019 Fastest-Growing MSP in Australia to learn more about IT solutions that suit your business.