Managed IT Services for Businesses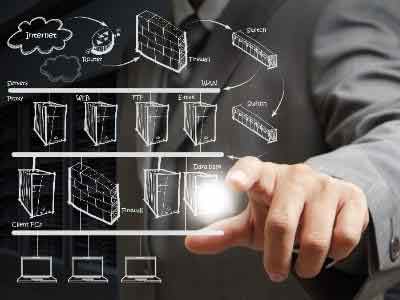 In today's increasingly technology-dependent world, automated systems and digital databases have become instrumental in the day-to-day operations of Australian businesses. If a network goes down or an email server becomes inaccessible, the loss in productivity and revenue can be devastating for an organisation. To keep problems like these from arising, business owners should consider the advantages of managed IT services for businesses. Outsourcing IT monitoring, management, and repair to managed service providers (MSPs) allow organisations to improve their operations and lower their costs. 
Why Managed IT Services Are Beneficial for Businesses
Many businesses in Australia are discovering the benefits of outsourcing some IT operations. Here are examples of the services that MSPs can provide:
System Design and Solutions
For most entrepreneurs, system design can be hectic, time-consuming and a pain old headache. Fortunately, when you work with reliable MSPs, you won't have to handle this on your own. Once they've been contracted, MSPs will offer system maintenance and solutions. Their responsibility will be to maintain proper, well-analysed systems designed for optimal productivity and output.
Information Security Management
The digital world is full of risks and threats, and an MSP's job is to help protect your valuable data from potential attacks. Managed IT security services include email privacy, password protection, and defence against cybercrime. By working with a reliable MSP, you can make sure that your company information and data will be given the protection they deserve.
Backup and Disaster Recovery
In addition to system design and information security management, managed IT services for businesses also include backup and disaster recovery. MSPs will handle OS protection as well as the continuous storage and backup of data. This will help ensure that your company's sensitive information is kept safe even in the presence of turmoil that's affecting system hardware.
Network Administration
Setting up and maintaining your own network can easily distract you from other business responsibilities. For this reason, the wise choice is to outsource network administration duties to a third-party provider. MSPs can back up your data, coordinate devices, and provide troubleshooting solutions.
Virtualisation Solutions
To promote business agility, virtualisation may be necessary. This refers to the managed IT service that allows for the modification of computer operations to suit the needs of the business. With virtualisation, an organisation can run different operating systems and heavy programs on the same machine, which can help the business save on money while permitting multitasking.
Response Services
The right MSP will provide you with smart solutions to any software or hardware errors you encounter. When your team needs extra troubleshooting support, MSPs can assist you in diagnosing and correcting any of your concerns. Outsourced IT firms typically have experienced technicians who can promptly and effectively deal with your IT problems.
The Final Word
Working with MSPs can help you grow your business. Managed IT services for businesses can help you cut down your overhead cost, increase business efficiency, improve data circulation, and better protect your valuable information.