A Step-by-Step Guide to Starting a Business in Australia for Foreigners
Congratulations! You are finally going to become your own boss. You've rolled the dice and decided to start a new business venture in a foreign land. Starting something new is always terrifying and the excitement that accompanies it is an incredible feeling.
You want to do everything just right and leave no room for mistakes. For foreigners starting a business in Australia, the process can be hard. This will be especially true if you don't know the right order in which to proceed. This post will help you sort it all out. Read on to find a step-by-step guide to starting a business in Australia as a foreigner.

First Things First: The Visa
Every foreign national who wishes to start a business in Australia needs to have one of these two types of visas:
Business Innovation and Investment visa.
Business Talent Visa
More information about these visas can be found on the Australian Business Website.
The Next Steps (On further review I think we could remove this whole section as the steps below detail information that need to be done before these bullet points. For example, you would have to determine your business type before you apply for the relevant permits)
Once you have a visa, the next steps are a logical sequence that includes:
Registering your company's name in Australia.
(This is mentioned in Step 3 so need to mention here)
Applying for permits and licenses.
We recommend consulting a good legal counsel to help you in completing all these formalities.
Now we've got the formalities out of the way lets dive into the nitty-gritty!


Choose a Business Structure

 
Choosing a business structure for yourself means deciding whether you want to be a sole proprietor, company, partnership or a trust. Your business structure will decide things like your level of control, your taxable income, and your personal liability.. As a sole proprietor, you alone will be responsible for taking care of all the legal aspects of your business, as well as its daily running.
If you choose a company business structure, it will have a separate legal existence. To diversify risk you can decide to be a partnership and bring in more people to share the responsibility, or become a trust that has its own property and income.. for the advantage of a third-party. Whatever you decide the business structure to be, make sure you decide before registering your business as its structure will decide what paperwork needs to be filed.
Decide Business Type 
Being an online business, a franchise or an independent contractor is another major decision that has to be made. Every business type has its own set of legal and regulatory requirements so this needs to be decided at the earliest based on what suits your industry the most.         
Apply For Australian Business Number 
You have to have an ABN if you want to start your own business in Australia. An ABN is a unique 11 digit number that identifies your business. Having one mandatory because it is needed to identify your business to other businesses for ordering and sending invoices, filing taxes and claiming returns. An Australian Business Number and your business name can be registered independently, but it is easier to apply for both together. To apply just go to the Australian Business Website. Easy peasy!
Get Your Domain Name 
Now that you have an ABN and have registered your business name, it's time to get your .com.au domain name. Only businesses registered in Australia can get the .com.au extension. Coming back to the domain name, it should be a reflection of your business. People should be able to identify it with your company name. Ideally, using your own company name is great. Check in advance to see if somebody has already purchased it. If no, you are in luck. If yes, you might have to purchase it from them or look for another option. Searching for a domain name is very easy. Just go checkout the "Domain Name Search" tool.
Ready Your Business Plan 
You need to have a business plan ready mainly because people are going to ask you how you plan to succeed. When you go looking for funding the investors will want to have a look at your business plan in order to judge the viability of investing in your business. For a foreigner starting a business in Australia, you have to work extra hard in building a concrete business plan to overcome prejudices.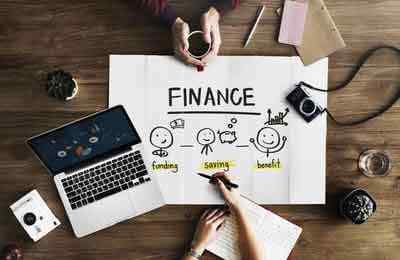 Funding 
You can't start a business with just good intentions. You need to have strong financial backing which will get you through the beginning bumps. With a sound investor, you can swim through your initial growth stage like you are Thorpie.
You can find grants, funding and support programs from the Australian government that has introduced them to help your business grow. If they don't meet your requirements you can look for banks and private investors who would be willing to give you a chance.  
Registering For Taxes 
Failing to pay the right taxes at the right time can get you into legal troubles. To avoid that you have to know all the taxes that you will be bound by law to pay. A good legal counsel whose area of expertise is business law or company law will be the right person to guide you. Another place where you can find out about taxes is the Australian Business Government website. Registering for the right taxes and paying them on time will save you from potential legal procedures which nobody wants to deal with.
You're All Set!
Now that you have successfully completed all the above formalities, you are good to go! Before you proceed, remember when you are starting out that you cannot be extravagant. Spend judicially and keep a tab of all your expenses. Wok on building strong professional relationships as you move ahead. Starting a business in Australia is not a daunting task if you follow the above guide. This guide is for your reference and assistance. Feel free to reach out to others to gain more insight when in doubt. It is super important to cover all your bases and step with your best foot forward. Best of luck!