Step By Step Guide to Developing an IT Strategy
A strategy does not have to be a complex plan of action. Think of it like following a recipe. At times it can be as simple as a document that you refer to in order to do things just right. Maybe until now it was a statement that you heard constantly like "this is how you need to do it" or " this is how it has been done until now". In short, what it means is that this is the way that things were being done, or this was the plan of action. Speaking of Information Technology, IT strategy is the overall plan (objectives, principles, and tactics) that tells you how exactly technology is being used in an organisation.
Purpose of IT Strategy
IT strategy is needed in every organisation as it is the guiding force behind every IT-related activity and investment. Making IT a key contributor to the success of your business depends solely upon your IT strategy. If it commiserates with the business objectives, you have the run of the field. If not, your business is doomed to fail like Clive Palmer's political career.
Implementing IT Strategy
Having an IT strategy but not being able to implement it is a tragedy. IT is a business function which can assist all of the business departments like operations, sales, and marketing to achieve their objectives. Strictly implementing IT strategy is necessary to gain a competitive advantage in the market and amongst peers.
Step By Step Guide to Developing an IT Strategy
If you are building your IT strategy for the first time this step by step guide will really come in handy. Even if you already have an IT strategy, this guide will help you validate it.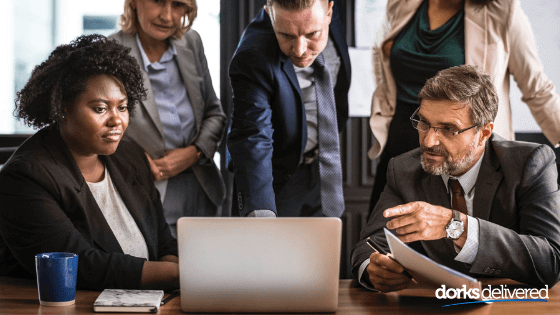 Step 1 – The Team – The beginning is always the team. You cannot complete the entire job all on your own. It is just too big a task. Additionally, if you try to do this there will be no fresh outlook involved. Your razor sharp focus will not allow you to see your mistakes.
You need to have a team of reliable and professional employees who can be trusted to rise over and above the occasion to complete the job. You need people with a sense of ownership and passion for IT to make a good team. You will also require leaders with a strong strategic focus.
What you need to cultivate amongst them are mutual respect and open communication. This team will be your pride and strength.
Step 2 – Aligned With Business Objectives – Your IT strategy will be good only if it is aligned with your business objectives. As a boss, you are very clear about these objectives as well as what you want IT to accomplish.
The main task is now to ask your team to go deep into the business and understand how IT can help the various processes of each department.
This way some common threads will emerge which will ultimately become the starting point of your IT strategic plan.
Step 3 – The Vision – Always remember plans are made for the future based on the past and present performance. When beginning, develop a long-range vision. Changes don't happen overnight. They have to be introduced slowly. The results that these changes show are not immediate but they take time. A long-term plan helps bring about even drastic changes without disruptions. Envision the results and illustrate what exactly you wish to achieve and its benefits to the business.
Study what happened in the past so you can make changes to the present to achieve your future. This activity will provide you with a basic guideline which will help build an entire roadmap. Empowering IT to take the business to the next level in a given timeframe makes you a force to be reckoned with.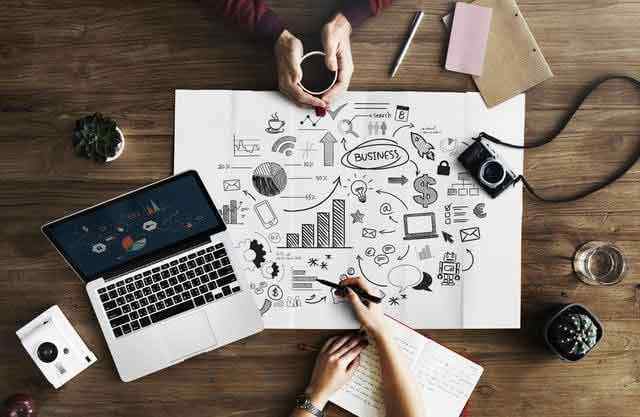 Step 4 – Draw The Plan – You know what you want to achieve and where you want to go. It's time to answer the "how". To begin with, know what you "are" and "aren't" doing today which will help you attain your future goals. Most importantly, work out the assumptions on which your IT is working. This is called current state analysis. Now create a plan that emphasises the parameters within which your strategy has to operate.
Build your actual IT strategy around these very parameters. While you come up with a plan, visualise its impact on your employees, shareholders, and customers. Once you are satisfied that all the parties concerned will be happy with the result you are on the right path. Ensure that your plan leaves no room for further doubts and assumptions. It should be watertight.
Step 5 – Strategic Choices – What you perceive to be an apt solution may not necessarily be a strategic choice. Not because it was a bad idea, but because the IT solution did not address all the major issues within your budget. It wasn't a financially viable plan.
Once your plan is drawn, remove all the unnecessary steps that result in extra expenditure. You cannot cover everything. You need to make strategic choices to ensure that you have enough funds and other resources to meet the IT solutions.
Step 6 – Build Organisational Architecture – Wants, needs and the givens have to be absolutely clear. That is why it becomes necessary to align the IT strategy and architectural roadmap. This roadmap is used as a point of reference while discussions take place between the IT teams and the rest of the business. By aligning the strategy with the roadmap, you are in a better position to explain to the stakeholders how your technical architecture supports the planned changes, which you will be introducing in the coming times.
Step 7 – Sign Off – This is the end of the road. However, it's not truly an end until the entire IT strategy is formally signed off. This last step simply signifies that the strategy is endorsed by all the key people in the organisation. This signing off builds confidence and acceptance of the strategy from the ground up.
To Reiterate
Developing an IT strategy is essential for every organisation. It will help you identify your priorities, channel your energy, drive focus on optimum utilisation of resources and strengthen your operations. If you are in any doubt contact Dorks Delivered for ongoing IT consultation and getting ahead in the future. Get an IT strategy sorted!

Contact a CHB Leader in Managed IT Support to learn more about IT outsourcing and other IT security solutions for your business.
Do you want to receive quality content about technology, business growth, life and mental health every week?
[module-377]