You have a small business. Do you need a VoIP phone system?
Traditional Business Phone Systems Are Costly
With traditional phone systems for small business, you have these things called a trunk that would come into the building and delegate how many numbers you could have for your business. Now, traditionally, if you want to expand the number of lines, you'd need to call out Telstra and have them come out to physically enable additional copper lines that are coming into your building. That could mean that you need to upgrade your hardware to be able to allow for it, and that would cost you thousands of dollars for the equipment initially and thousands of dollars again if you needed to upgrade.
This is something of the past. The future is looking towards things such as VoIP phone systems for big and small business.
Do you want to switch from a traditional business phone setup to VoIP? Ask a dork to get started.
What is a VoIP business phone system?
A business VoIP phone system is a phone system that delivers calls to employees over their office IP data network—the same IP data network that your computers, tablets, and smartphones use for web browsing, email, etc.
VoIP Has Become Popular Over the Years
| | |
| --- | --- |
| 1973 | The first VoIP call used ARPANET, an early version of the Internet. |
| 2002 | VoIP only accounted for only 3% of all calls worldwide. |
| 2003 | In just 12 months, VoIP calls jumped from 3% of total voice traffic to 25%. |
| 2005 | VoIP calls became quite popular quickly. A total of 204 billion VoIP call minutes were made. |
| 2017 | About 70% of businesses are planning to switch to VoIP (or already switched). |
| 2018 | Gartner forecasts that 90% of all businesses worldwide will move from on-premise to VoIP by 2021. |
VoIP phone services in Australia have been advancing for years that's why there are so many options out there. When choosing a VoIP service, you have to look into not only the features but also the VoIP supplier to ensure that your business phone system will run smoothly. Most VoIP plans today combine enterprise phone system features with popular business applications as well as integrations for better efficiency and higher productivity.
What's the best VoIP phone system setup for your business?
What are the advantages of having a VoIP phone system for business?
VoIP is a great way to get your organisation connected, reduce business operation costs, and improve your communications with clients and between employees.
2021 VoIP Phone System for Small Business Facts
Why Business Owners Love VoIP
A study suggests that VoIP can reduce your businesses international call charges by up to

90%

.
VoIP reduces local call costs by up to

40%

.
Due to its speed and clarity, statistics shows that VoIP saves employees an average of

32 minutes

per day.
Mobile workers can save up to

40 minutes

per day by using a fast and efficient VoIP mobile app, a study has shown.
Over

50%

of IT leaders think that VoIP is a critical component in their companies business development.
In a study,

52%

of IT professionals said that they would prefer using a VoIP solution to an on-premise solution.
About 

70%

of businesses are planning to switch to VoIP (or already switched).
In the UK, a study shows that

75%

of businesses are satisfied with VoIP.
Gartner forecasts in 2018 that

90%

of all businesses worldwide will move from on-premise to VoIP by 2021.
Using modern and cost-effective technology, you can reduce teleconferencing costs by as much as

30%

.
VoIP is cheap and easy to maintain. Your business can reduce maintenance costs by up to

92%

.
1. Less Ongoing Expenses
Your budget is significantly less with a VoIP phone system for modern business. You don't have to worry about that big capital expense. The ongoing expenses are less—everything is less. So it's a much, much better way to go about it. The only thing you need to make sure is that you have the Right Internet Connection.
But with businesses moving to the cloud, a good Internet connection is becoming a necessity, not just for your phone systems but for your software as a service (SaaS), applications, and everything else that's in the cloud. Most people are using their emails in the cloud, so you need to have a good quality Internet connection.
If you're looking at and trying to compare the cost of a VoIP line and a traditional phone system for business, it's chalk and cheese. As long as your Internet connection is great, I think you could probably save 90% of whatever you're paying for current traditional business phone costs, situation depending.
2. Helps Make Business Easier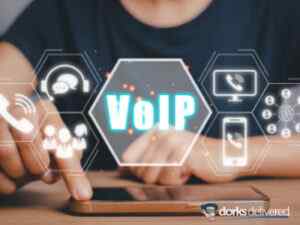 VoIP phone systems make doing business easier.
VoIP is not just limited to your office. You can use VoIP on your mobile, too.
You can have that same old desk phone that used to have to be in the office. Now, you can use an app on your smartphone so that when you're outside of the office, customers can still call through to the same office number and talk to the receptionist, and then the receptionist can forward the call straight to your mobile phone.
You might be thinking, we could always do that, but when the call landed on your phone, there wasn't much you could do with it, except for hanging it up or clicking mute. With the way that VoIP services work, you can transfer a call off to someone else that's back within the office or someone else that's remotely working in or outside Australia. This means that your office setup and the environment are very flexible and it works with you. You don't have to be tied to a desk or tied to a location. Everything comes with you, and you're setting the rules.
3. Interactive Voice Response Is Available
Another feature that you can get from VoIP business phone systems is Interactive Voice Response (IVR) systems. A VoIP phone system will also protect you and your time with your family while still giving you the flexibility to do the work on your terms.
4. No Lock-In Contracts on VoIP Plans (Usually)
Most of the VoIP suppliers or providers out there don't give you these long, hefty, lock-in contracts either. With your traditional phone setup, you could be looking to be locked in from 12 months to 60 months, which is a long commitment. They're going to charge you extra every time you move business location or you want to add extra phone lines, and a lot of the time, they'll lock in your pricing as well.
With VoIP business plans, the cost is low and there are no contracts that will lock you in for a year or more.a
5. Minimal Cost When Moving Your Business
The huge advantages of using VoIP phone systems for a small office are that your business can jump up and move locations. You plug your phones into the wall. If they're coming through to what's called a softphone, which is a computer phone that sits on your computer's desktop that you can then dial out of, not your physical desktop. If you're doing that, the cost to move your business and infrastructure is next to nothing.
Do you want to set up a VoIP phone system for your business but you're not sure where to start?
How do I set up a VoIP phone system for small business?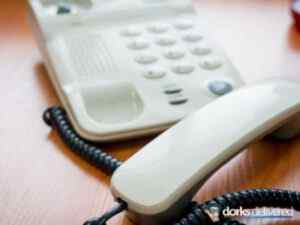 VoIP phones are great for business! You can have a small business that has one or two employees or a big company with 100 employees, and the time to provide those extra lines would be 10 to 20 minutes online without any additional hardware for the most part.
VoIP wasn't a mature technology a few years ago, but it is now. And it's definitely something every small business in Australia should be looking at.
What is needed for a VoIP phone system?
While many people prefer it, VoIP calls do not need a phone. You can use a desktop, laptop or tablet.
The things you need to keep into consideration before setting up a VoIP phone system for your small business is the speed of your network and the speed of your Internet connection. If they are slow, your experience is not going to be good.
How much are VoIP plans monthly?
Getting into a VoIP phone system for small business is affordable. You can get VoIP with unlimited calls for $10–$20 a month.
What else is needed for business phone systems?
A hosted VoIP phone system uses cloud telephony to provide you with a unified communications environment. You don't need on-site hardware.
For any small business with one or two staff members, make sure that you have a number, other than your mobile phone number, that people can remember.
The price of business phone numbers in Australia like 07, 02, 03 numbers ranges from $3 to $5 per year. If you're going down toward a slightly more expensive path, such as 1300 or 1800, you will be paying around $20–$30 per month.
The cost of business infrastructure can really add up, but it's worth it!
If you are going to go away on holidays, you can easily divert calls to someone else or directly to your mobile phone. As your company grows, that number can then be used by multiple people. You can move locations for your business. If you're only a small business, you can do all these cool things.
Do you need help with VoIP for business? Fill out the form below and one of our dorks will get back to you.
Our VoIP System Setup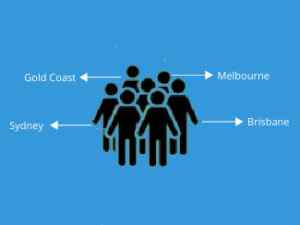 We've got a VoIP phone system with 16 lines so that people can call us and we can have 16 different people answering calls on that one phone number. The people who answer the calls don't have to be physically in one location. We can have them in Melbourne, Brisbane, the Gold Coast, or anywhere in the world with a decent Internet connection. This gives the business synergy and the same feel to any of our customers.
I can transfer a call from myself down to the team in Melbourne or vice versa, and there are no problems with it. That's something you could not do with your traditional phone lines without a very expensive physical network setup. With VoIP phone systems, that becomes available for small businesses that are on a tight budget.
What is the best VoIP service for small business?
It all depends on your business—your needs, your goals, your process. Set up your VoIP business phone system to work for you. Whether you're looking for advice for the first time or want to get a second opinion about the best VoIP setup for your business, give us a call at 07 3166 5465 or 1300 85 3675 (1300 85 DORK) or just fill out the form below and one of our dorks will get back to you.
Tell us about your business to explore your VoIP phone system options.
What are the disadvantages of using VoIP?
There are no disadvantages to VoIP phone systems over your traditional setups. It is a mature technology that everyone should be jumping onto and embracing. If you're not yet using VoIP phone system for your small business, you're going behind and you're wasting money. I hope this has been of interest. Stay cool and enjoy your day!